About The Airport

Our Excellence Did Not Just Happen.
Airport Facts
Airport Area: 642,415 m2
Terminal Area: 30,500 m2
Capacity: 36-40 movements / hour
Boarding gates: 13
Check-in counters: 46
Transfer desks: 10
Immigration booths: 20
Emigration booths: 5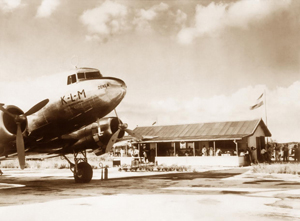 Princess Juliana International Airport (SXM), is one of the oldest and busiest airports in the region. On March 4, 1944, the Princess Juliana of Orange of the Netherlands officially opened an airbase as a civilian airport, the runway was 650 meters and completed with 550 meters, hardened to allow for aircraft to land. On March 20, 1964, the former Dutch Minister, Barend Biesheuvel officially opened the Princess Juliana International Airport on the site where it is presently located in Simpsonbay.
The Princess Juliana International Airport is the airport of St. Maarten. SXM is the designator code for SXM Airport. The airport is located 15 kilometers northwest of Philipsburg, capital of St. Maarten. On November 10, 2006 Her Majesty Queen Beatrix of the Kingdom of Netherlands inaugurated the current terminal building of the Princess Juliana International Airport (SXM) marking the official opening of the upgraded facilities. PJIAE N.V. Operating Company functions as a hub airport for surrounding islands Saba, St. Eustatius, St. Barths, Anguilla, Dominica, Nevis and Tortola. The airport handles a variety of aircraft a year, ranging in size from Cesnas to Boeing 747's, making it the second busiest airport in the North Eastern Caribbean. It caters to 1.8 million passengers annually originating primarily from the Americas, Europe and the Caribbean. It is also known as the economic engine that serves as the backbone for growth and economic development, as it is responsible for 60% of the GDP on St. Maarten. Today, the SXM Airport is considered one of the best in aviation, having won multiple awards, including the Best Caribbean Airport, 2016 and the Bizz Award, 2017.
Our Mission
To be the regional leader in providing safe, secure, quality and profitable airport services that contribute to the general economic and tourism development of St. Maarten/ St.Martin and the region we serve.
Our Vision
En route to new horizons