News & Media

New recruits of the Airport Rescue and Firefighters completes training in Canada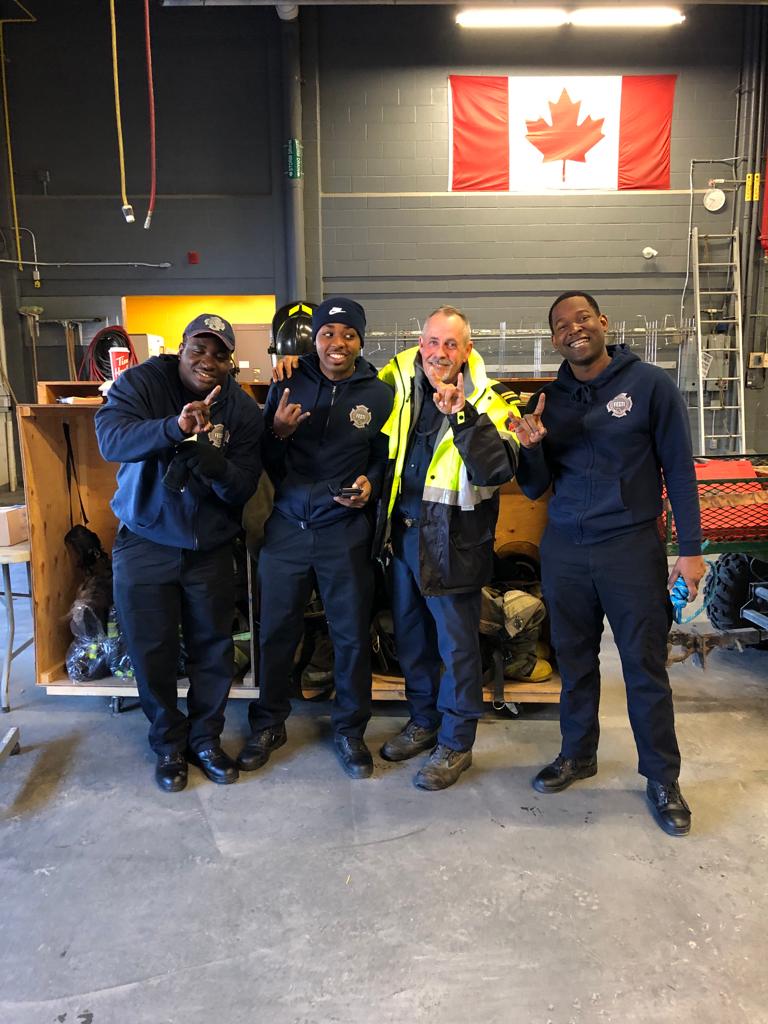 SIMPSON BAY, St. Maarten (January 12, 2023) - Celebrating excellence is the Rescue and Firefighters (R&FF) of the Princess Juliana International Airport Operating Company N.V. (PJIAE). Three (3) firefighter recruits completed intensive training in St. Maarten and Toronto, Canada for a duration of twenty-two (22) weeks. The recruits underwent the training which began in June 2022.
The FPA 1001 Firefighter 1 & 2 and the NFPA 1003 Airport Firefighter courses were included in the theoretical and practical training.
According to the Airport's Fire Chief, Manilo Penijn, his employees were recruited in December 2021, and can already boast of impressive scores in local and international training. It is the intention of PJIAE N.V. to continue to educate the Rescue and Firefighters to better secure the airport's operations through the highest form of safety procedures.
PJIAE N.V. launched its Rescue and Firefighters (R&FF) in 1997. Originally the services were provided by the firefighters of the Government of St. Maarten for the airport. For over ten (10) years, PJIAE N.V. has been enrolling its firefighters in international training. Currently, PJIAE N.V. has a total of twenty-four (24) firefighters and is undergoing recruitment.