News & Media

The management and staff of the Princess Juliana International Airport- SXM continues its efforts to rebuild St. Maarten's award-winning airport.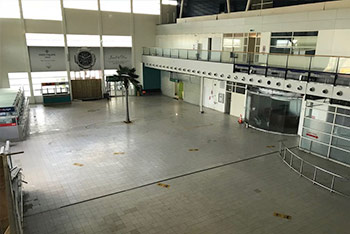 Simpson Bay, St. Maarten (Tuesday January 23, 2018)) - The Supervisory Board and Management of the Princess Juliana International Airport is aware that people are curious about the pace of the recovery and reconstruction at PJIA. The travel industry, stakeholders and the public at large can rest assured that the PJIA speedy recovery and reconstruction is on track.

Despite the devastating damage caused by hurricanes Irma and Maria, the Princess Juliana International Airport team was able to restore basic operations on October 10, 2017. Since then, the airport has been able to use temporary structures to accommodate passengers traveling to and from St. Maarten. Based on the input from the customers and travelers, PJIA is working on improving service and comfort of our temporary facilities, as the work to restore the terminal building and related facilities get underway. Meanwhile, new, more efficient and passenger friendly tents are being erected. PJIA expects both the Departure and Arrival processes to be improved, with two modern tent pavilions. The container offices have also been installed, to accommodate the airline partners and in the coming days the data connections will be completed.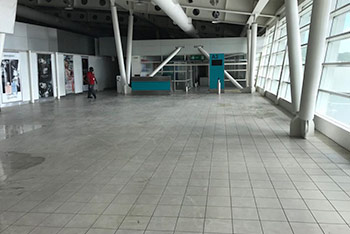 Meanwhile, behind the scenes, cleanup and damage assessment work continues. An initial cleanup was conducted following the passing of the hurricanes. During the course of this week, the water removal activities are ongoing in preparation for the demolition works on the interior of the terminal building; the demolition starts next week. During the demolition, a mold assessment will be carried out to determine if further mold remediation is necessary.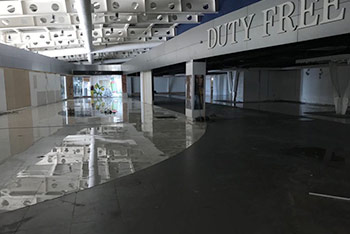 The roof structure, in particular, was found to be severely compromised. Temporary fixes to the roof were not cost effective, nor technically feasible. A redesign of the roof structure is necessary, in efforts to sustain wind loads in excess of 185 mph. In addition, the roof must be waterproofed. Waterproofing of the roof will start in January and the project is expected to take 18 weeks from start to finish. An improvement to the roof structure could include the placement of solar panels. This innovation will allow PJIA to become more energy efficient.
Management will continue to provide information on the progress of the recovery and reconstruction of the PJIA, as the work progresses.