News & Media

Klm aircraft lands safely after malfunction of nose wheel steering system.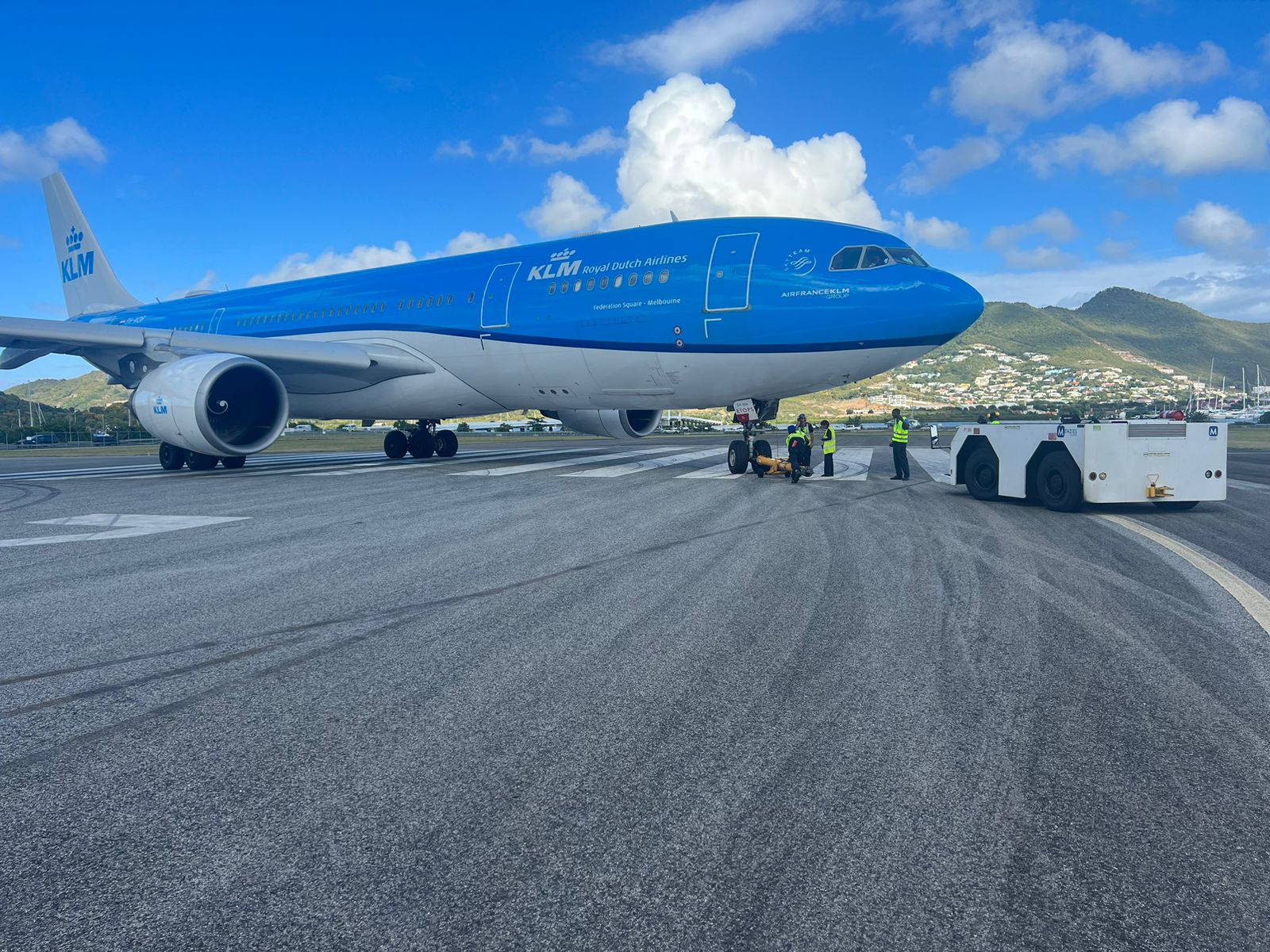 Simpsonbay, St. Maarten (February 26, 2023) – On Sunday, February 26, 2023, confirmed reports from the PJIAE Airport Operations Tower declared that KLM Airbus Flight 729, with aircraft type (A-330-203), encountered a nose wheel steering system malfunction upon landing. The aircraft landed at SXM Airport at approximately 3:26 PM.
KLM Flight 729 was later grounded at Princess Juliana International Airport (PJIA). The passenger manifest declared a total of 225 passengers and 11 crew members on board from the Royal Schiphol Airport with a destination to St. Maarten. All were reportedly safe upon landing.
The Airport's Operations
reported on the scene at 3:29 PM, meanwhile, the runway remained closed to further assess the situation, and the aircraft was towed off the runway to the main apron. Following a full assessment, the runway was reopened at 4:10 PM.
A total of 259 passengers were scheduled for departure to Amsterdam and are currently delayed at the airport. Management is on location with the necessary teams to monitor the ongoing situation.