News & Media

Princess Juliana International Airport honors employees with appreciation ceremonies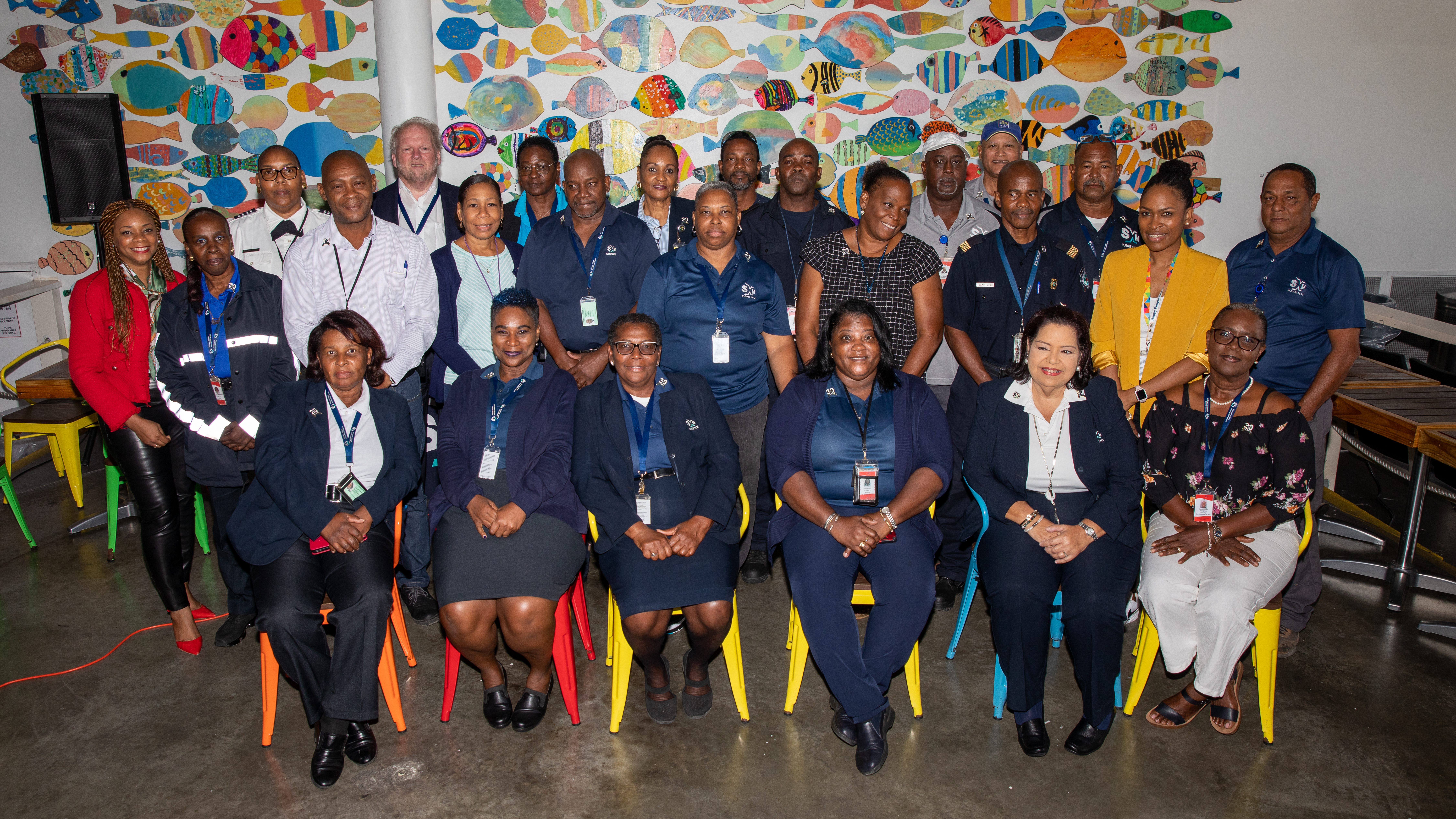 Simpsonbay, St. Maarten (March 17, 2023) - Princess Juliana International Airport (PJIAE) held its first in a series of Employee Appreciation Ceremonies for the year on Friday, March 17, 2023.  
Employees who have been with the airport for 5, 10, 20, 25, 30, and 35 years were recognized for their hard work and dedication to the airport's success. In addition to public recognition, each employee received a pin to commemorate their years of service. 
Miguela Gumbs, HR Director of PJIAE, emphasizes the importance of employee appreciation in building a better future for the airport. "Our employees are our greatest asset," she says. "Through the difficult times we faced, PJIAE employees never gave up and always gave their best effort to help the company pull through. The Employee Appreciation Ceremonies show that PJIAE recognizes and values its employees."  
PJIAE is one of the largest employers on St. Maarten, with almost 300 employees and 1700 workers in the airport community. The average year of service at the airport is 17 years, with the longest serving employee celebrating 44 years of service in 2023.