News & Media

53 persons Safe in Insel Air Emergency Landing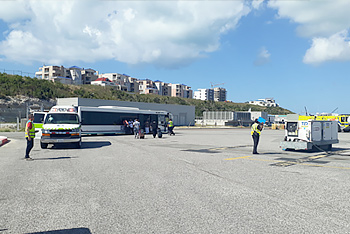 SIMPSON BAY, St. Maarten (Monday, March 19, 2018) – Some 53 Insel Air passengers were elated when flight 512 touched down safely on the runway of the Princess Juliana International Airport on Monday March 19, 2018 at approximately 2:53pm. The flight originally departed from St. Maarten en route to Curaçao at 1:15pm and later turned around due to engine failure.

Following a code red call from an Insel Air pilot, the SXM Airport Air Traffic controllers executed its safety procedures for an emergency landing. All the pertinent coordination was done with the San Juan Center to acquire all the necessary information. In efforts to uphold the current contingency plan, there was priority given to the aircraft for its' emergency landing.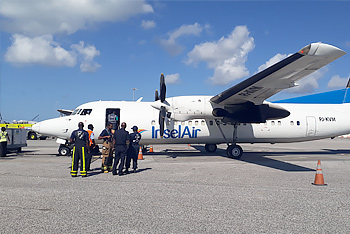 The Director of Operations, Lloyd Hinds disclosed that the aircraft type was a Fokker 50, which experienced engine failure. "All the safety actions were taken and the relevant units which included the Rescue and Firefighting, Operations and Security departments were all notified and prepared in the event of any further unexpected developments," he said. The Island Government Fire Department and ambulance were also on standby to assist accordingly.

As the passengers and the flight crew disembarked the Insel Air aircraft, it was determined that there was no further cause for alarm. Meanwhile, the Rescue and Firefighting Department officially declared the situation as a code green at approximately 3:15pm, which signified that all was cleared with the occurrence.