News & Media

Heineken Regatta Starts at SXM Airport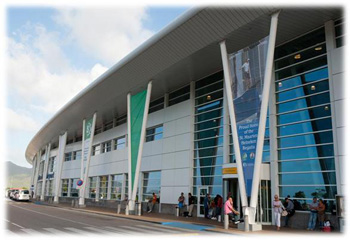 SIMPSON BAY, St. Maarten (February 28, 2013) - For arriving and departing passengers as well as other users, this year's edition of the Heineken Regatta sailed off on Thursday, February 28, 2013, at the Princess Juliana International Airport (SXM).
SXM Airport has been a steady wind behind the sails of the island's foremost regatta and promotion of the event can be seen on the front exterior of the Terminal Building as well as inside the Arrival and Departure halls. Also, beginning on Friday, March 1, 2013, there will be an information booth at the Arrival Hall area next to the Reception Office.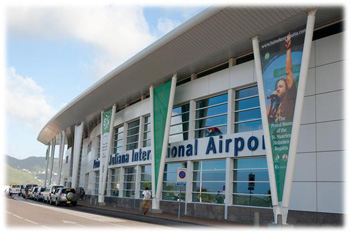 "The regatta is a major sporting event held under the now well-known theme of 'Serious Fun' and SXM Airport is happy to be able to highlight this," said Kalifa Hickinson, Marketing and Communications Department manager at SXM.