News & Media

SXM Airport to Receive International Transport Award in Madrid, Spain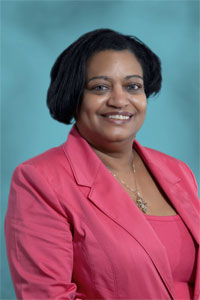 SIMPSON BAY, St. Maarten (May 16, 2013)— Managing Director of the Princess Juliana International Airport Operating Company NV (PJIAE), Regina LaBega heads for Madrid, Spain, Friday, where she will be receiving the "International Transport Award" on behalf of her company. She will be accompanied by Kalifa Hickinson, the company's Corporate Communications Specialist.
In a letter announcing the award by the Secretary General and CEO of the Global Trade Leaders' Club, Ricardo Roso Lopez, it was explained that "This prize was created to reward goods and passenger transport companies and related industries that are distinguished for the quality of their services."
"This is very good news for us and for the entire island," said LaBega "because it is an award granted by consumers of our service, many of whom we may not even know."
"It could not have come at a better time as we are celebrating the 70th Anniversary of our airport this year," she added.
The award will be given at a luncheon at the prestigious Hotel Melia Castilla in Madrid on May 20, which will be attended by the city's authorities and diplomatic representatives accredited in Madrid.
The Global Trade Leaders' Club is an organization of businessmen and women that brings together over 7,000 members from 95 countries worldwide who, according to Lopez, "are leaders of big and medium sized companies in all sectors and activities all of whom are main users of transport and related companies."