News & Media

SXM Sporting Club Off to Aruba Next Week for Airports Slam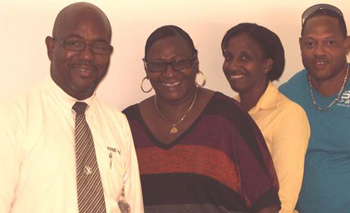 SIMPSON BAY, St. Maarten
(October 17, 2013) - A 38-strong contingent of the SXM Sporting Club will leave for Aruba on Oct. 24 to participate in the annual International Airports Slam Games, which will feature volleyball, softball, indoor soccer, target shooting, and dominoes.
"The main event is softball," said Evans Marsham, president of the SXM Sporting Club of Princess Juliana International Airport (SXM). Last year the SXM Sporting Club hosted the games when St. Maarten won three of the five events.
"We think we will definitely come back with some trophies from Aruba, but I don't know in what sports yet," he added.
The games began as an annual sporting event among the airports of the now defunct Netherlands Antilles. This year, the participants will also include Surinam and Barbados, apart from Curacao, St. Maarten, Bonaire, and host Aruba.
As members of the board of the SXM Sporting Club sorted out brand new uniforms for the participants in Marsham's office, the atmosphere was upbeat.
"In softball, Curacao and Aruba are our biggest rivals," Marsham said, "while in volleyball it is Curacao, without underestimating Surinam and the other teams. However, our weakest link might be indoor soccer."
"We hope to bring back all the trophies, including indoor soccer, even though Aruba has home advantage," she said.
Emer explained that 14 women are among the SXM Sporting Club contingent.
"It's a mixed match. Each team must have a female player," she said.
The slam ends on Sunday, Oct. 27 and the SXM group is expected back the following day.