News & Media

Prof. John Kasarda, Guest Speaker at SXM 70th Anniversary Symposium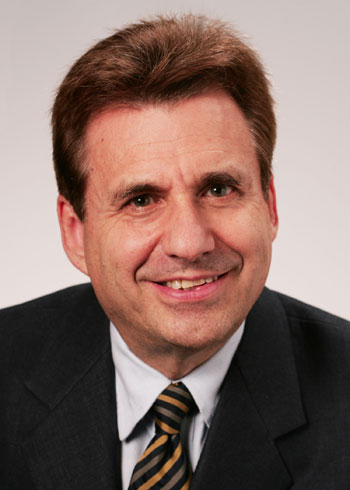 SIMPSON BAY, St. Maarten (November 28, 2013) - World-renowned expert on airport and aviation development, Prof. Dr. John Kasarda, Director of the Center for Air Commerce of the University of North Carolina, will be the special guest speaker at the Anniversary Symposium of the Princess Juliana International Airport (SXM), which is celebrating its 70th anniversary.
The Symposium will be held under the theme, "Leveraging your airport for non-aeronautical revenue and economic development" at the Westin Resort & Spa on December 3, 2013, starting from 8 AM.
Prime Minister Sarah Wescott-Williams, and SXM Airport Shareholder's Representative, Hon. Minister of Tourism, Economic Affairs and Traffic and Transportation (TEATT), Ted Richardson will also address the Symposium. They will be joined by SXM Managing Director, Regina LaBega.
Dr. Kasarda is the author of more than 100 articles and 10 books on airport cities, aviation infrastructure, urban economic development, and competitiveness. He is a much sought after advisor to airports worldwide who also chairs the annual Airport Cities World Conference and Exhibition. It was at the 11th Annual Airport Cities World Conference & Exhibition held earlier this year in Johannesburg, South Africa, where a high-level SXM delegation led by LaBega met Dr. Kasarda.
"Airports are not just transportation infrastructure. They are multimodal, multifunctional enterprises generating considerable commercial development. Airports are now cities themselves," Prof. Kasarda told the Conference, adding: "airport planning must include just as much emphasis on commercial strategies as aeronautical strategies. There should be synergies between the two."
This impressed the SXM team, seeing that this was the strategic direction management had decided to embark upon at the airport.
The originator of the "aerotropolis concept," which Time magazine named among the "10 Ideas That Will Change the World," Prof. Kasarda famously said: "The U.S. and Western Europe often view airports as nuisances and environmental threats rather than as critical infrastructure to compete and prosper. This has resulted in their maligning and neglecting airports while Asia and the Middle East invest heavily to leverage them. Such malign neglect comes at the long-term economic peril of the West."
"We are excited that an expert of the caliber of Prof. Kasarda, referred to in some circles as 'The Father of the Aerotropolis,' would be the keynote speaker at our anniversary symposium," said LaBega. The symposium is by invitation only, given space constraints, and kicks off a series of events to mark the 70th Anniversary of the airport.