News & Media

SXM Sponsors Symposium on Sports and Education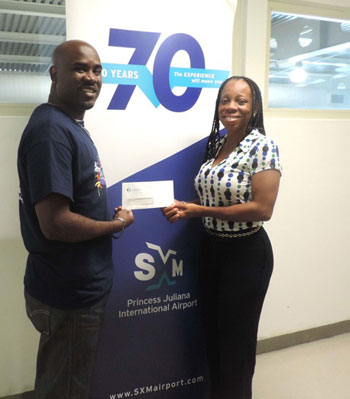 SIMPSON BAY, St. Maarten (May 9 , 2014) "The link between Sports and Education should be an obvious one, so when former Minister of Education, Culture, Sports and Youth Affairs, Dr. Rhoda Arrindell came calling, we at SXM were most happy to assist her in her efforts," said Regina LaBega, managing director of Princess Juliana International Airport (SXM).
The Symposium will be held from 8 AM to 5 PM on Saturday, May 10, at the National Institute of Professional Advancement (NIPA), in Cay Hill, under the theme, "Creating Better Students and Athletes Through the Interplay of Sports and Education."
It will feature workshops by St. Maarten and international presenters on topics such as "Sports, Health and Nutrition," "Education and Sports," "The Role of Coaches," "Women in Sports," and "Athletes and Drugs" among others.
Coordinator of the Symposium, Dr. Rhoda Arrindell expressed gratitude to the "SXM family for your generous contribution toward our efforts."
The Symposium is open free to the general public.