News & Media

SXM Airport Offers "24 Days of Christmas"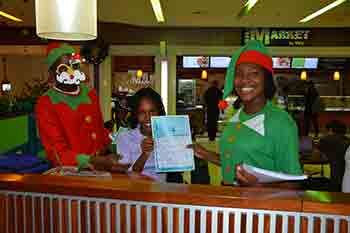 SIMPSON BAY, St. Maarten (Monday, December 1, 2014) - The Princess Juliana International Airport, SXM, in connection with its concessionaires is offering what it has dubbed "24 Days of Christmas," which started on Monday, December 1, 2014, and will continue until Wednesday, December 24, 2014.
The promotion involves free gifts at certain businesses at SXM airport against a minimum purchase, hefty discounts at others, and the opportunity to participate in raffles for tantalizing Christmas gifts at some stores.
"This is our own small way of spreading Christmas cheer to all airport users," said Kalifa Hickinson, SXM Corporate Communications Specialist. Hickinson said that the airport premises would be appropriately decorated to enhance the season's mood as has now become customary at SXM, and in addition, there will be an array of Christmas songs playing via the PA system for users' enjoyment.
The Christmas promotion is available to all those who come to the airport for any reason during the three-week period leading up to Christmas.