News & Media

SXM Holds Staff Appreciation Day to Celebrate Awards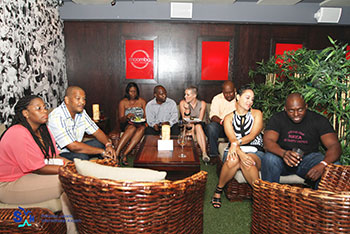 SIMPSON BAY, St. Maarten (Monday, July 14, 2014) - It was party time for employees of the Princess Juliana International Airport, SXM, Saturday as they were treated by management to dinner followed by a dance at Tantra in what managing director Regina LaBega referred to as "an evening of togetherness." Several items were also raffled.
Addressing the over 100 staff members before they took to the dance floor, LaBega said: "It is your hard work that we are here to celebrate; your dedication and commitment, which have earned our company numerous international awards, including the European Award for Best Practices."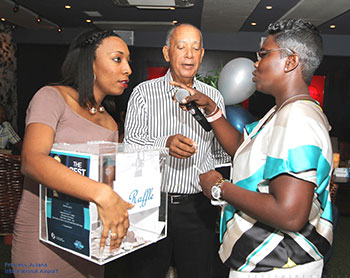 "These awards," she continued, "are a result of the contribution of each and every one of you. They are therefore a recognition you should be proud of."
"I really mean it when I say you are the reason SXM Airport is what it is today: a leader in aviation in the Caribbean," she added.
Noting that it is easier to reach the top than to remain there, LaBega said, "We are therefore doing everything possible to improve our facilities and services. This is a goal we will achieve together, as we have done with every accomplishment so far." She urged the staff not to slow down, but to continue to give of their best, "so that the Princess Juliana International Airport will be what it is destined to be: among the very best, not only in the region, but in the world as well."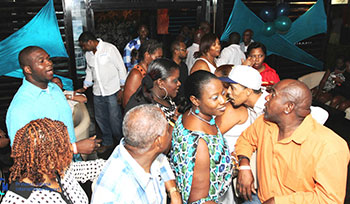 Chairman of the Supervisory Board of Directors, Clarence Derby, also gave a short address in which he thanked the employees for their hard work, and commended the Managing Director for her vision. He listed a number of projects, which are on stream to be realized as part of SXM's Capital Improvement Program, and which will further strengthen the position of the airport as among the best in the region.
Following the brief addresses, the staff danced the night away to the music of DJ Rude and Impact Band, in an atmosphere of camaraderie and good vibes.