News & Media

Regina LaBega to be Panelist at Airports Conference of the Americas Forum in Puerto Rico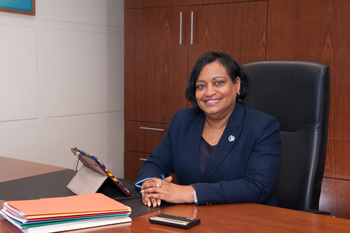 SIMPSON BAY, St. Maarten (Tuesday, July 21, 2015) - The Managing Director of the Princess Juliana International Airport, SXM, Ms. Regina LaBega has been invited to participate as a panelist at the CEO forum of the Airports Conference of the Americas, which will be held in San Juan, Puerto Rico from August 10 - 12, 2015.
Dubbed "Leadership Focus: Airline and Airport Executive Forum," the session which will be held on August 12, 2015 will feature three other speakers, including Thomas Bosco, Director of the Port Authority of New York and New Jersey. Mr. Mario Diaz, Director of the Houston Airport System, will be the moderator.
"I am honored for the invitation and see this as a recognition of what we have been doing at SXM Airport to enhance the passenger experience," LaBega said.
The conference is organized by the American Association of Airport Executives (AAAE), The South Central Chapter AAAE, and The International Association of Airport Executives (IAAE), in collaboration with the US Federal Aviation Administration (FAA) and the International Civil Aviation Organization (ICAO).
Topics to be discussed include runway safety, infrastructure planning and funding, commercial air service development, wildlife management, new concession trends, and security.
"This is the best forum for US airport, government and industry suppliers to network with representatives from the Caribbean and Latin America and to discuss the challenges associated with managing an international airport in today's fast-moving environment," the organizers stated on their website.