News & Media

SXM Airport Media Tour Expected to Generate Unprecedented International Exposure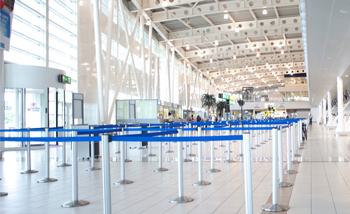 SIMPSON BAY, St. Maarten (Sunday, August 9, 2015) - The group of international aviation and travel writers that will be arriving here Monday, August 10 for a three-day media tour organized by the Princess Juliana International Airport, SXM, are drawn from nine different destinations in four countries.
The writers will be submitting their stories to more than 30 international media outlets, both print and electronic and should therefore offer an unprecedented exposure for the airport, the entire island, and the hub partners. "This is the main reason why we decided to invite this select group of professionals," said Regina LaBega, SXM Airport's managing director.
Furthermore, it is "to draw international attention to the numerous developments at SXM airport and to showcase the island as a tourist destination in markets where we may not be very well known yet and to keep the focus on St. Maarten, even in places where most of our tourists come from," said LaBega.
"Our hub partners will also benefit from the tour as will WINAIR, which is collaborating with us on this important initiative," LaBega added.
The select group of journalists is drawn from the USA, Canada, Spain, and the UK, and includes editors and contributors to major aviation journals and travel publications. Some of the media professionals will be visiting the island for the first time, and all of them have expressed excitement at the trip.
"Hearty congratulations and thanks to all who worked on this project. I'm completely psyched," wrote Kathryn Creedy, out of Orlando, Florida. She is a contributor to Business Airport International, Florida Today, Airways News, and FlyCorporate among other publications.
The St. Marten/St. Martin media will not only have an opportunity to network with their visiting colleagues but will engage in a Q&A session with them as an integral part of the program.
"The St. Maarten Tourist Bureau and the Tourist Office in Marigot, our hub partners of Anguilla, Saba, St. Barths, and Dominica have all been on board in this endeavor to make it a truly unique experience that we hope will result in positive coverage for all," said SXM Airport managing director Regina LaBega.