News & Media

Emirates, Norwegian Air, Others Show Interest in Service to SXM Airport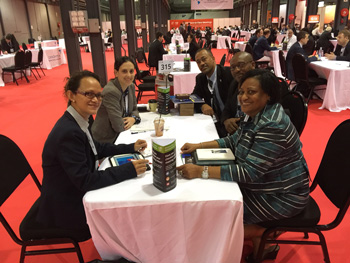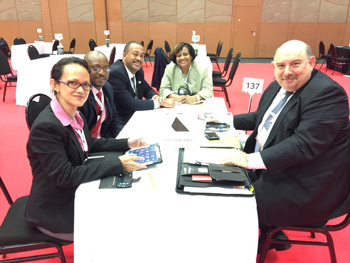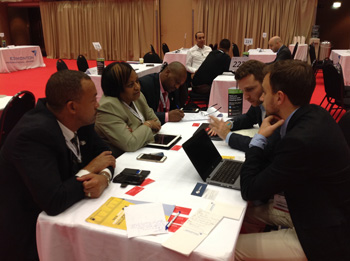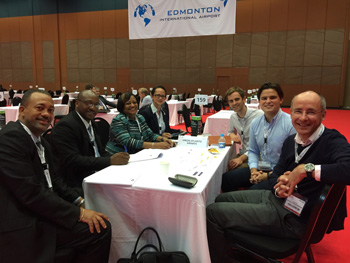 SIMPSON BAY, St. Maarten (Thursday, September 24, 2015) - Emirates, the flagship of the United Arab Emirates, and Norwegian Air are among a number of airlines who have indicated interest in further exploring service opportunities to Princess Juliana International Airport, SXM.
A delegation of SXM airport attending the World Routes Conference in Durban, South Africa, which was led by managing director Regina LaBega, held an introductory meeting with Asim Hussain, Manager, Route & Analysis Planning, Aero, Political and Industry Affairs of Emirates.
At this meeting, Hussain expressed interest in exploring route service opportunities to the Caribbean and possibly to SXM.
Hussain said the company's model is based primarily on non-stop and daily service, but depending on market size, it could adjust accordingly. It will be recalled that the Ministry of TEATT had signed an MOU with the government of UAE in 2013.
Emirates, headquartered in Dubai, United Arab Emirates (UAE), recently began service to Orlando, Florida, USA, and will be introducing service to Panama, in February 2016.
The SXM delegation also met with Norwegian Air, at the request of the latter. Based in Norway, the 13-year old company, recently announced service from Martinique and Guadeloupe to a number of US markets (New York, Boston, and Baltimore).
With a current fleet of 101 aircrafts and a firm order for 250 more, over the next eight years, Norwegian Air operates in approximately 40 countries and started operating long haul services two years ago.
"As we continue to expand our reach into the Caribbean and North America, we recognize, based on preliminary studies, and are very interested in the route opportunities in and out of SXM," said Michael Ambs, head of Regional Marketing Development at Norwegian Air.
According to LaBega, World Routes is where airlines, airports, and tourism executives from around the world convene to focus on growth opportunities. "This Routes conference was important as airlines have never been so profitable while passenger growth remained strong. According to ACI, world airport growth averages four to five percent while SXM increased by seven percent over last year."
BlueSky Airlines' Mark Ellinger expressed great interest in a potential service between Grand Cayman and St. Maarten. The airline, based in Grand Cayman, will commence service in the first quarter of 2016 to 10 destinations, including Cancun, Jamaica, the Dominican Republic, Tortola, Colombia, and Costa Rica.
Using a Bombardier Q400 aircraft with a seating capacity of 71, the company focuses on routes not exceeding two hours flying time. Its target markets include business, leisure, and ethnic travelers. Ellinger said the airline recognizes the market opportunity into and beyond SXM airport.
The discussions with Virgin Air and South West were also positive for potential service in 2017 or beyond, LaBega said. "They all hailed the Air Service Development Committee (ASDC) concept and recognized the potential of the hub partners," she added.
"As we continue talks with a number of carriers, in efforts to maintain and increase service, we cannot stress enough that the participation of all stakeholders is critical," LaBega stated, adding that marketing of the destination is key.
"Brand awareness is indeed a must. While meeting with one airline, they indicated that when talking about and referring to the Caribbean, Barbados automatically comes to mind. This is obviously as a result of the destination's marketing efforts," LaBega said.
Commenting on the participation of the SXM delegation, LaBega disclosed that carriers like COPA expressed satisfaction with its service and performance at SXM Airport. She said the COPA executives indicated that a growing market has resulted in good load factors and yield for the airline's service to SXM.
"To further stimulate the market and increase additional awareness of SXM and its hub partners, the company said it would look into possibly hosting its annual fam trip in 2016 in St. Maarten. Further consultations are needed with the various stakeholders to make this happen and SXM Airport will do its part," LaBega assured.